SMerch arm sleeve
Production time: 2-5 days
[vc_row][vc_column][vc_column_text]The propads.gg Gaming Armsleeves must not be missing in any gaming area!
With their sweat-wicking technology, the arm sleeves ensure distraction-free and dry wearing comfort. The compression fit offers you additional support and freedom of movement, so that you dominate every game situation.
Every gamer knows the hot clutch situations where the heart starts pumping and the pulse shoots up. The result is sweaty arms and hands. With the arm sleeves from propads.gg that's over now!
The gaming sleeves wick excess moisture away from your skin and act like a large sweatband. In addition, the gliding material reduces the friction of the forearm, which will consequently lead to more precise aiming in the game.
- No sticking to the table
- No high friction on the table
- lower arm and hand moisture
- Increased comfort when gaming
- Simple and convenient way to represent your team or organization
- Warming in winter
- Sweat-wicking technology
- breathable
- Temperature and moisture-regulating effect thanks to breathable high-tech microfiber[/vc_column_text][/vc_column][/vc_row][vc_row][vc_column][vc_single_image image="4503" img_size="full"][/vc_column][/ vc_row]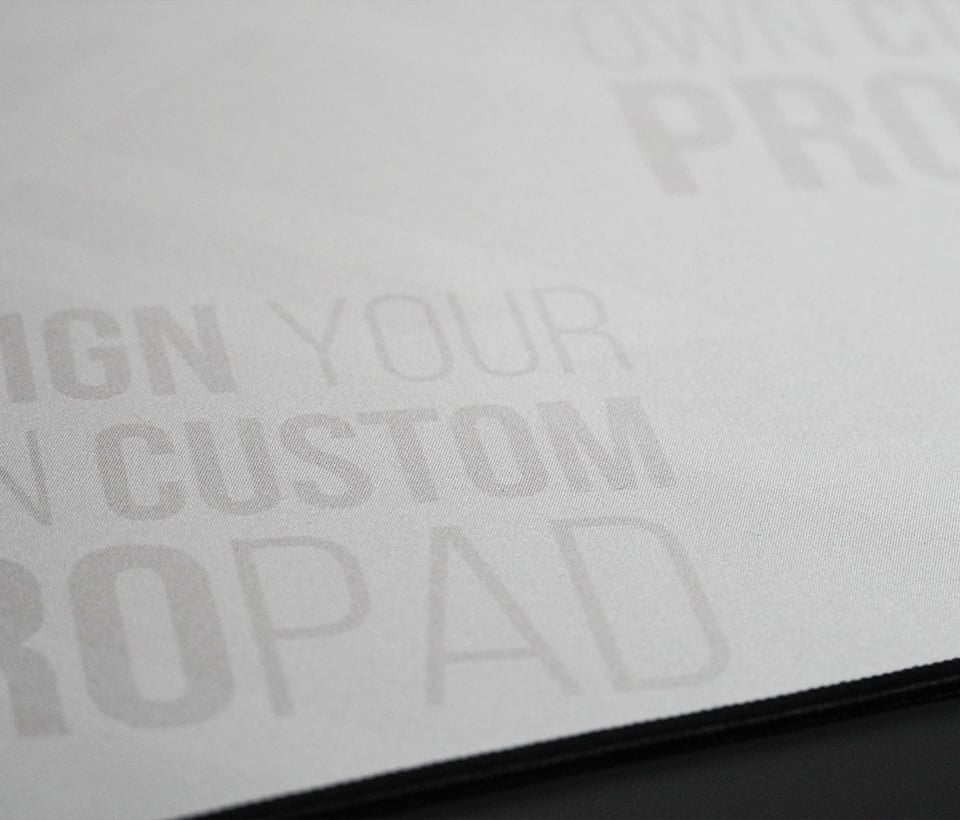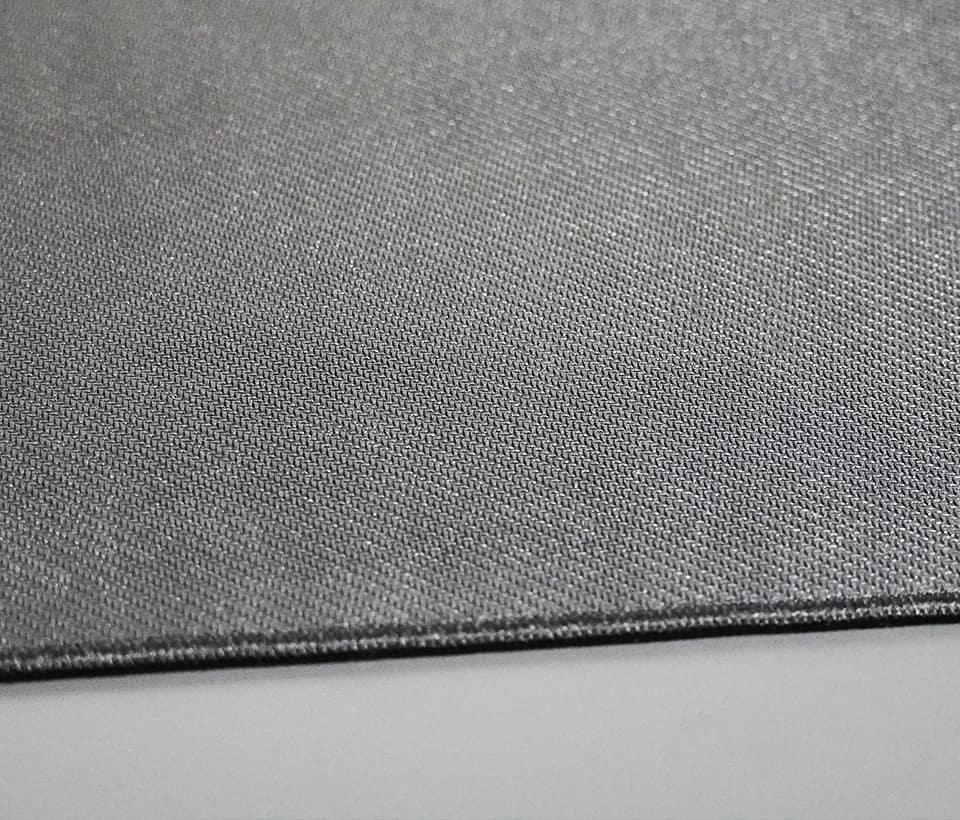 Premium Polyester
TOP
propads high quality, smooth and durable
Surface consists of an exclusively woven polyester fabric. To avoid fraying, the mouse pad is reinforced with a sewn overlay.
The surface can be washed with warm water or at 30° in the
washing machine to be cleaned.
Anti slip rubber
BOTTOM
100% reliability!
A rubberized and silicone-coated underside protects the mouse pad from slipping on any desk surface. Secured by the ribbed pattern, the mouse pad is rock solid and has no play. .
The mouse pad is guaranteed to stay where it belongs.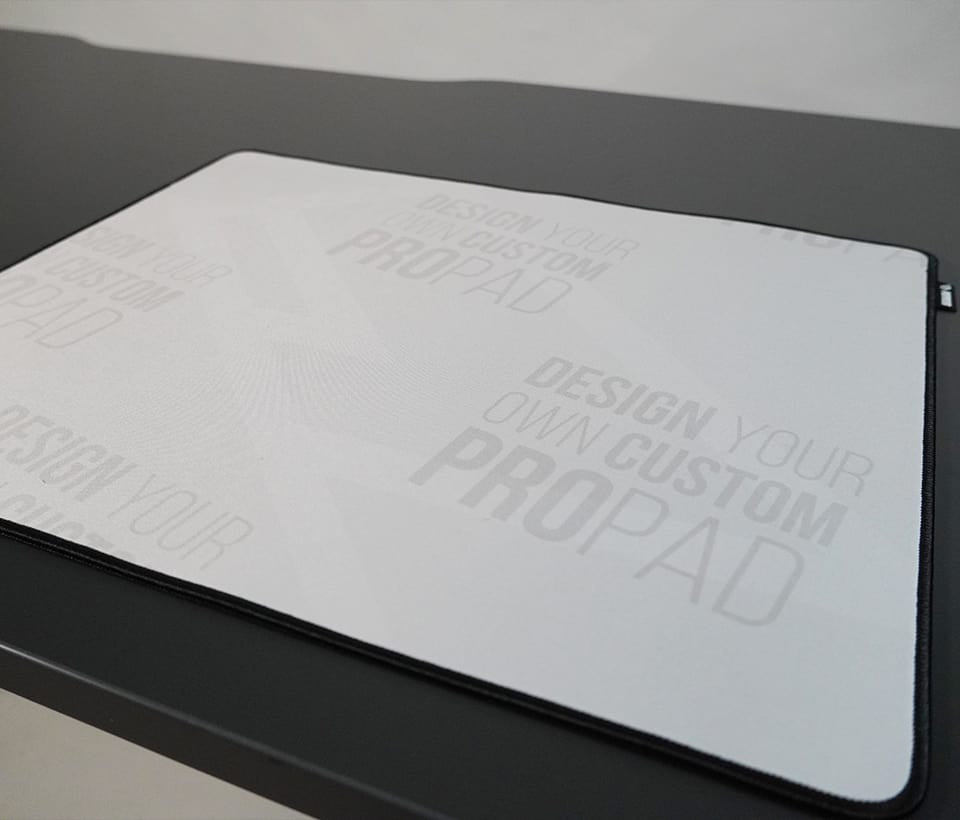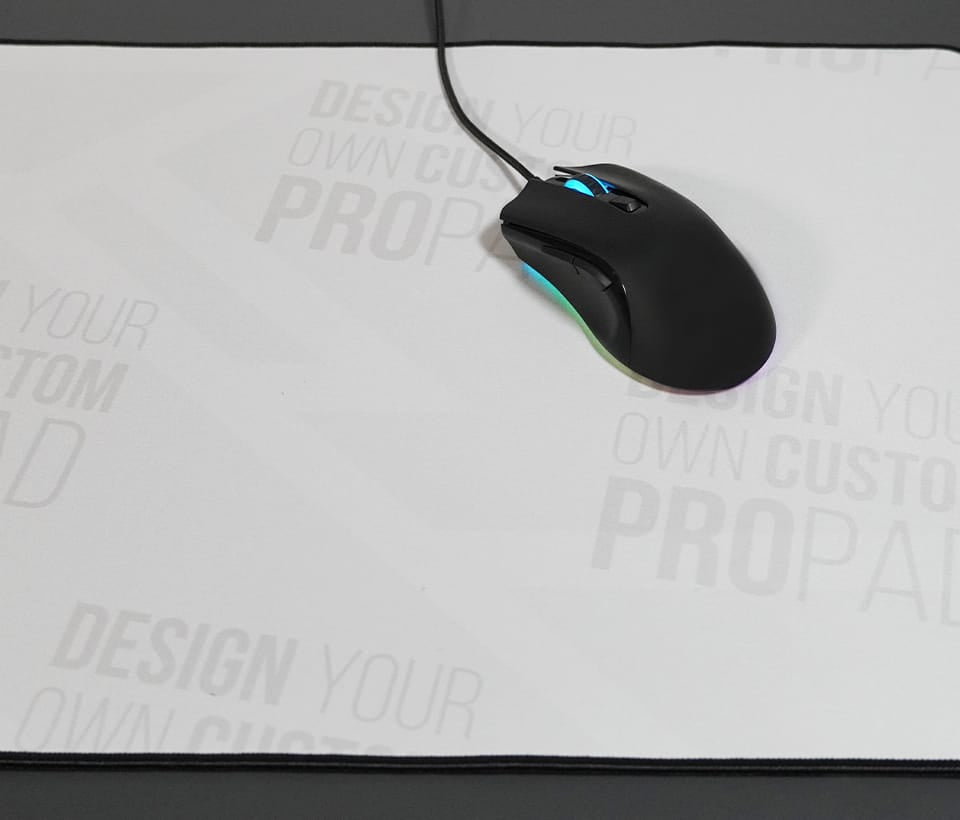 Your desk - your size
VARIOUS SIZES
For users with low mouse sensitivity, the mouse pad cannot be big enough. The propad has an ideal and meanwhile well-established size, which has been able to assert itself in the professional sector.
It doesn't matter which mouse
MOUSE TRACKING
Due to the high fiber density and the exclusively woven fabric surface, the propad offers excellent mouse tracking for all laser and optical sensors. Whether office, orthopedic or gaming mouse.
Premium quality
CHARACTERISTICS