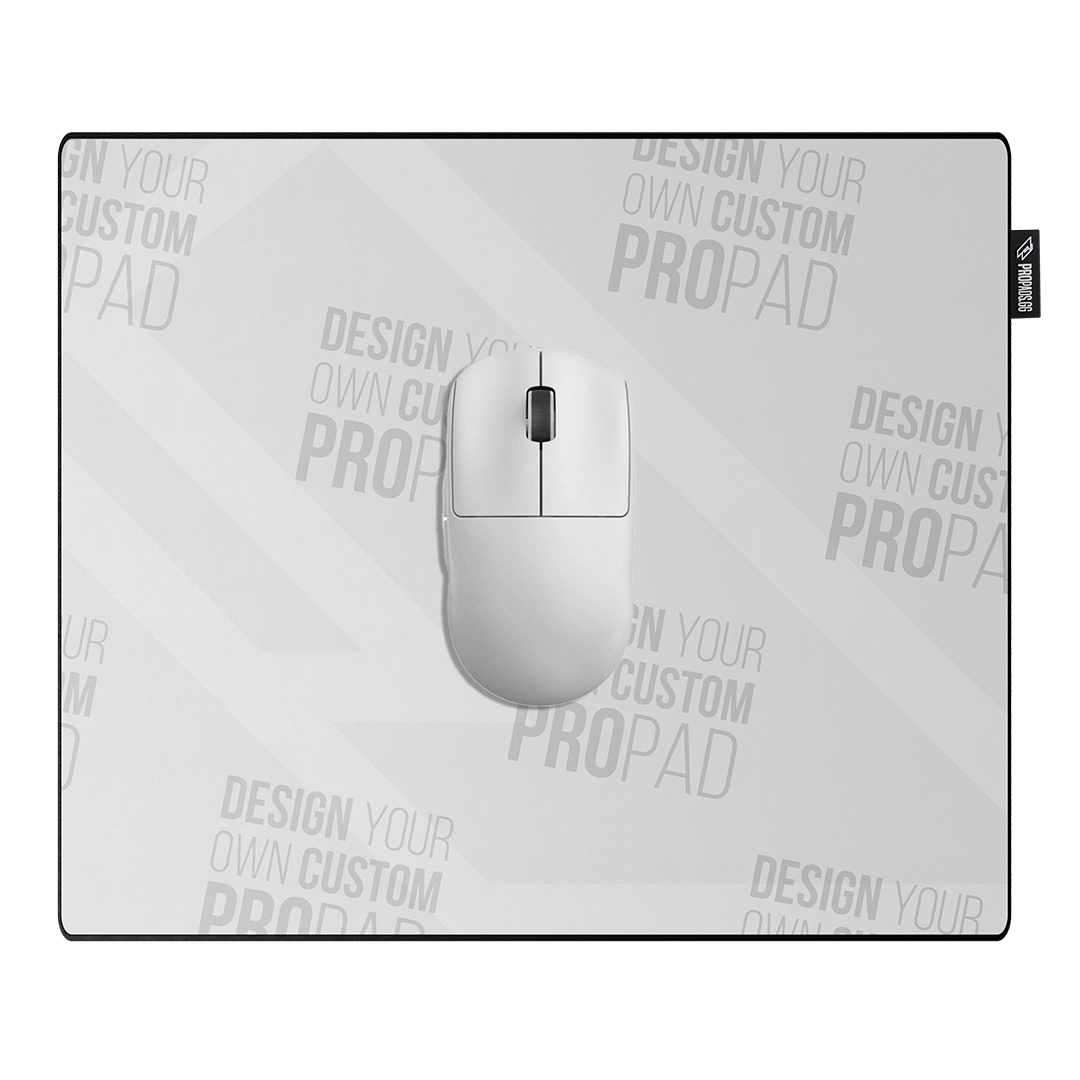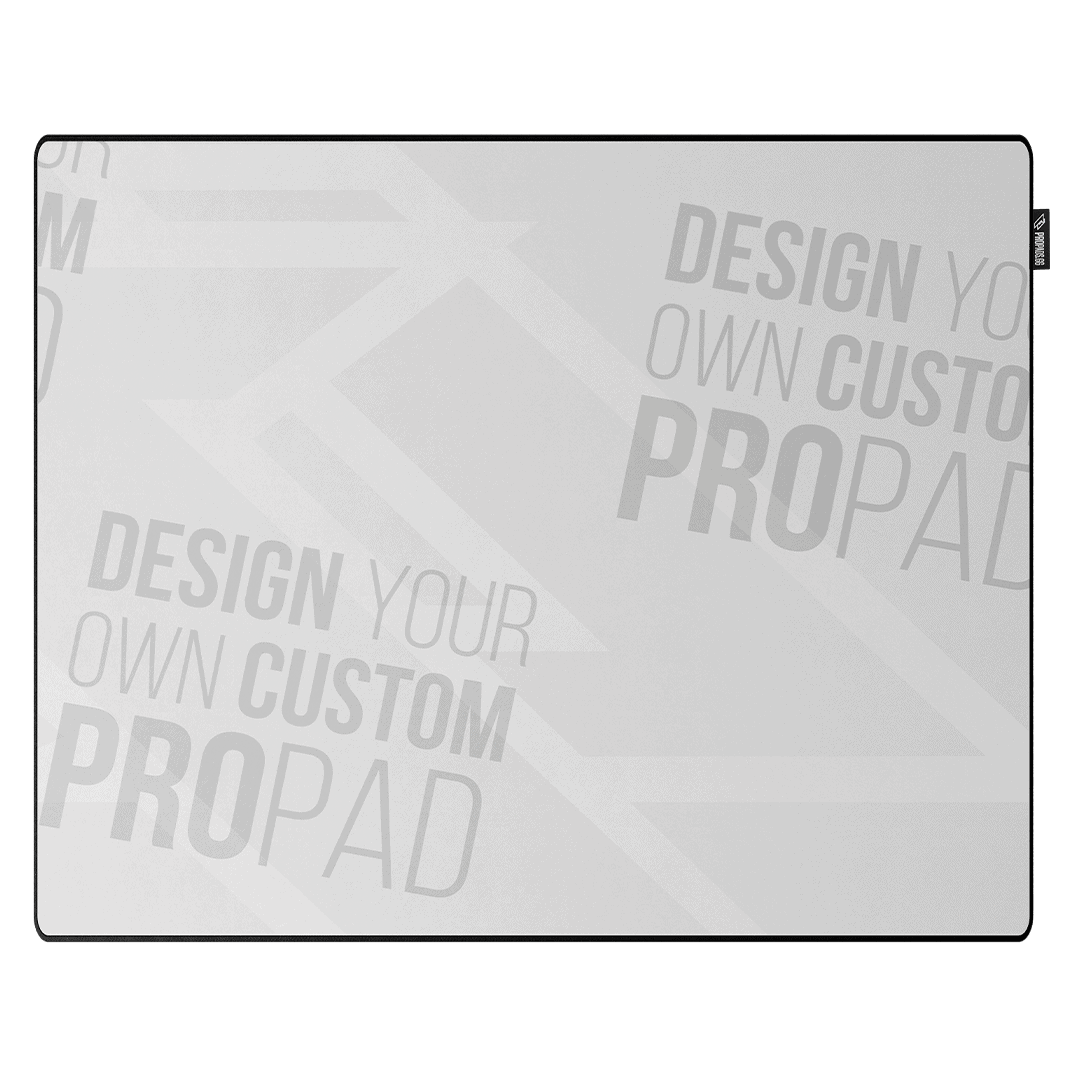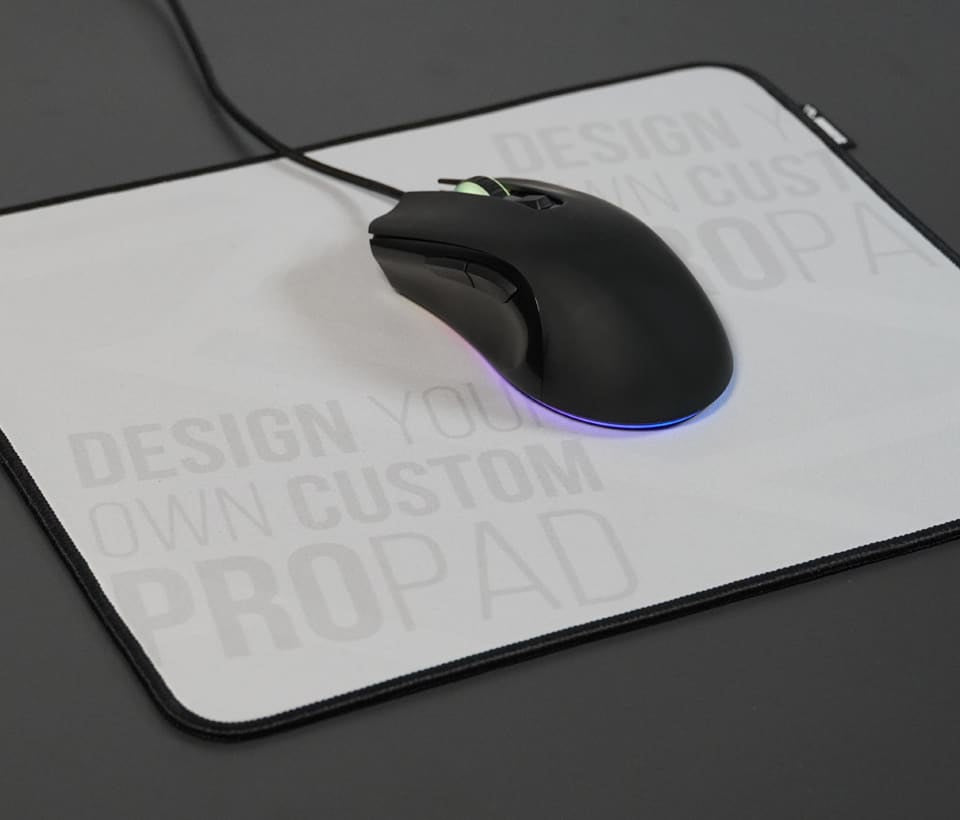 Custom Mousepad "S" 320x270mm
🚀 BLACK WEEKEND 🚀 Sale ends in {timer}
✓ Über 10000 glückliche Kunden
✓ Premium Druck
✓ schnelle Fertigung
✓ Mit Liebe in Hamburg gedruckt
✓ Von Esport Profis empfohlen
Production time: 2-5 days
We do not recommend white backgrounds! Slight contamination cannot be ruled out. Click Configure to create your unique item.
Procedure: See instructions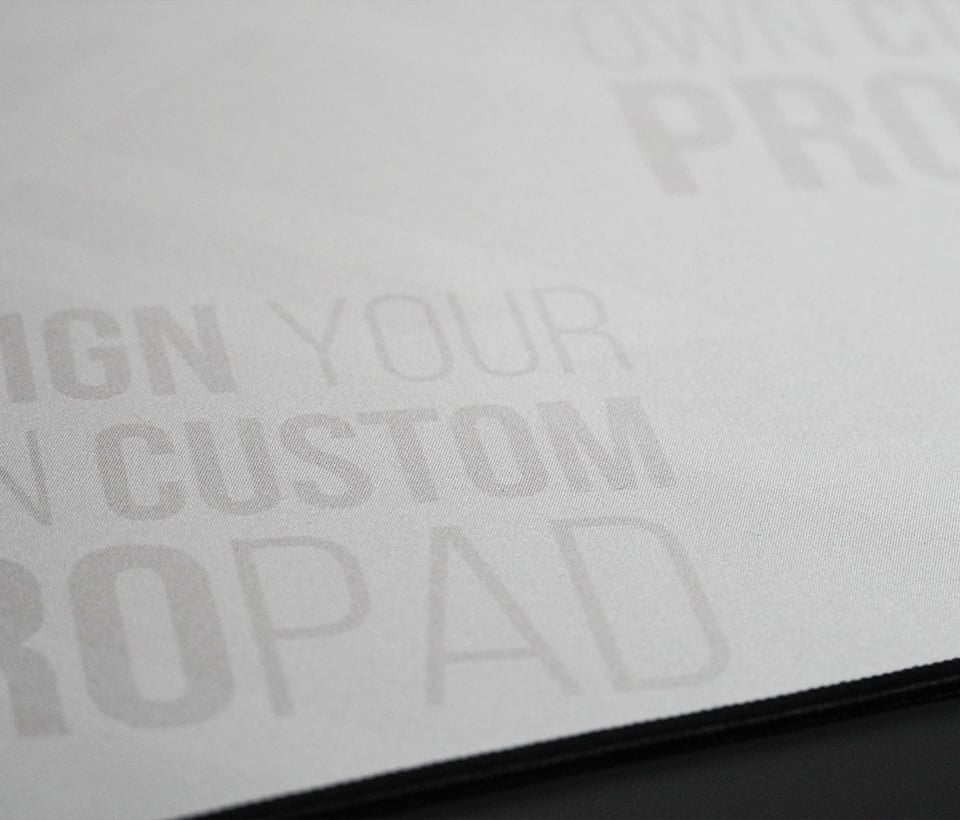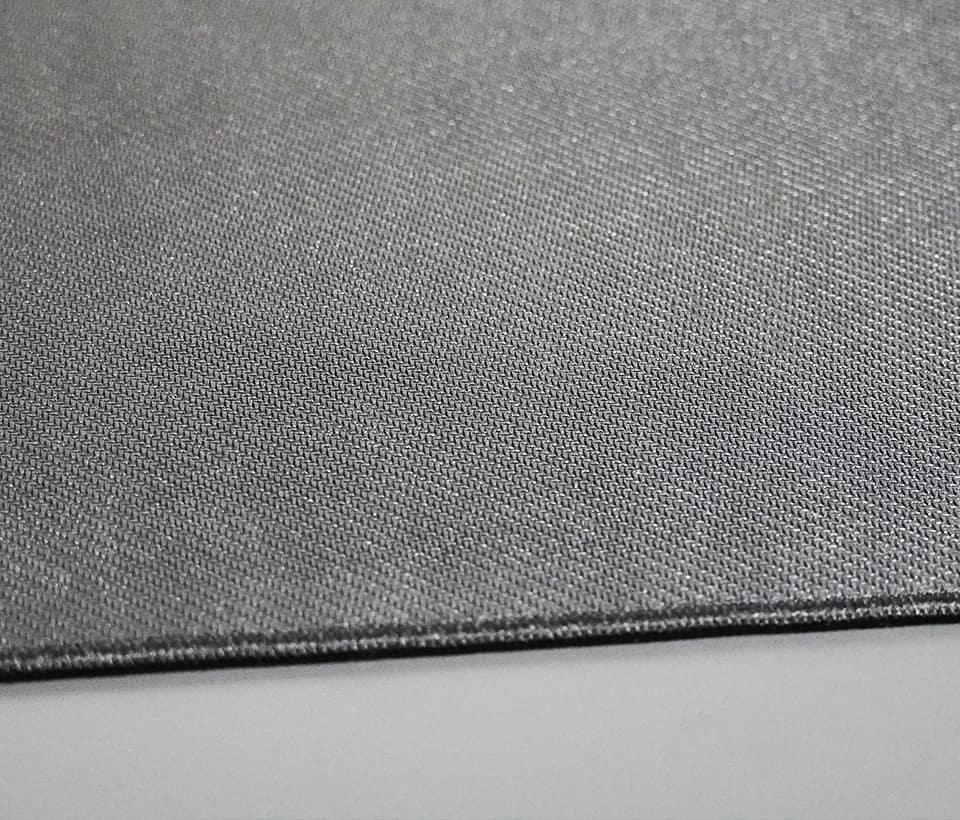 Premium Polyester
TOP
propad's high quality, smooth and durable surface is made from an exclusive woven polyester fabric. To avoid fraying, the mouse pad is reinforced with a sewn overlay.
The surface can be washed with warm water or cleaned in the washing machine at 30°.
Anti slip rubber
BOTTOM
100% reliability!
A rubberized and silicone-coated underside protects the mouse pad from slipping on any desk surface. Secured by the ribbed pattern, the mouse pad is rock solid and has no play. The mouse pad is guaranteed to stay where it belongs.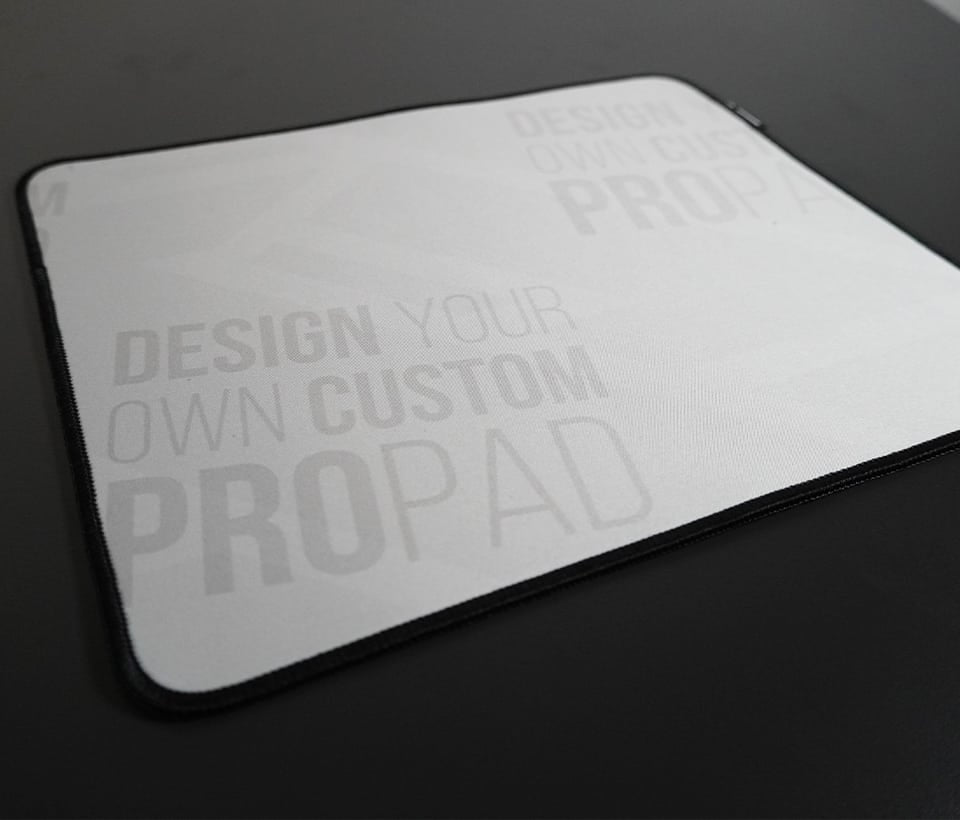 Your desk - your size
PERFECT SIZE
S in 320x270x3mm
The perfect office mouse pad. Highly recommended for people who use higher mouse sensitivity and value minimalism and clarity. The mouse pad is very simple, small and fits on any type of desk. The looping, the propads rubber flag and a beautiful design give the mouse pad the elegant touch it deserves.
It doesn't matter which mouse
MOUSE TRACKING
Due to the high fiber density and the exclusively woven fabric surface, the propad offers excellent mouse tracking for all laser and optical sensors. Whether office, orthopedic or gaming mouse.
premium quality
CHARACTERISTICS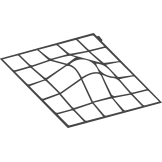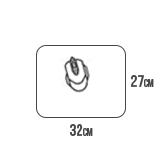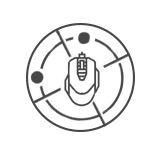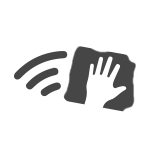 Perfekt
Erstellung war einfach und sieht am Ende auch so aus wie man es sich gewünscht hat.
Custom Mousepad "S" 320x270mm
Perfekt!
super, ich bin richtig happy damit. Farbe und Druck so wie ichs wollte. Ich war mir erst unsicher wegen der transparenten Umkettelung (weil davon kein Vorschaubild da ist?). Aber es sieht gut aus. Und auch sonst wirkt es sehr hochwertig.
Great product and print
The base mousepad is of good quality and the print was excellent! Highly recommended
Awesome Pro Mouspads
My personal Design on professional 1st class mousepads (not the generic ugly foto-printed PVC pads). And the price is very good too. What more can I ask for? Maybe free shipping to Austria, lol. 10 bucks is a bit much, but I can't blame them for that, it's the usual shipping rate of the Post. Also, the pads came in a nice box and a carry bag on top. Highly recommended. I'll sure order more mousepads when I need a gift for friends...