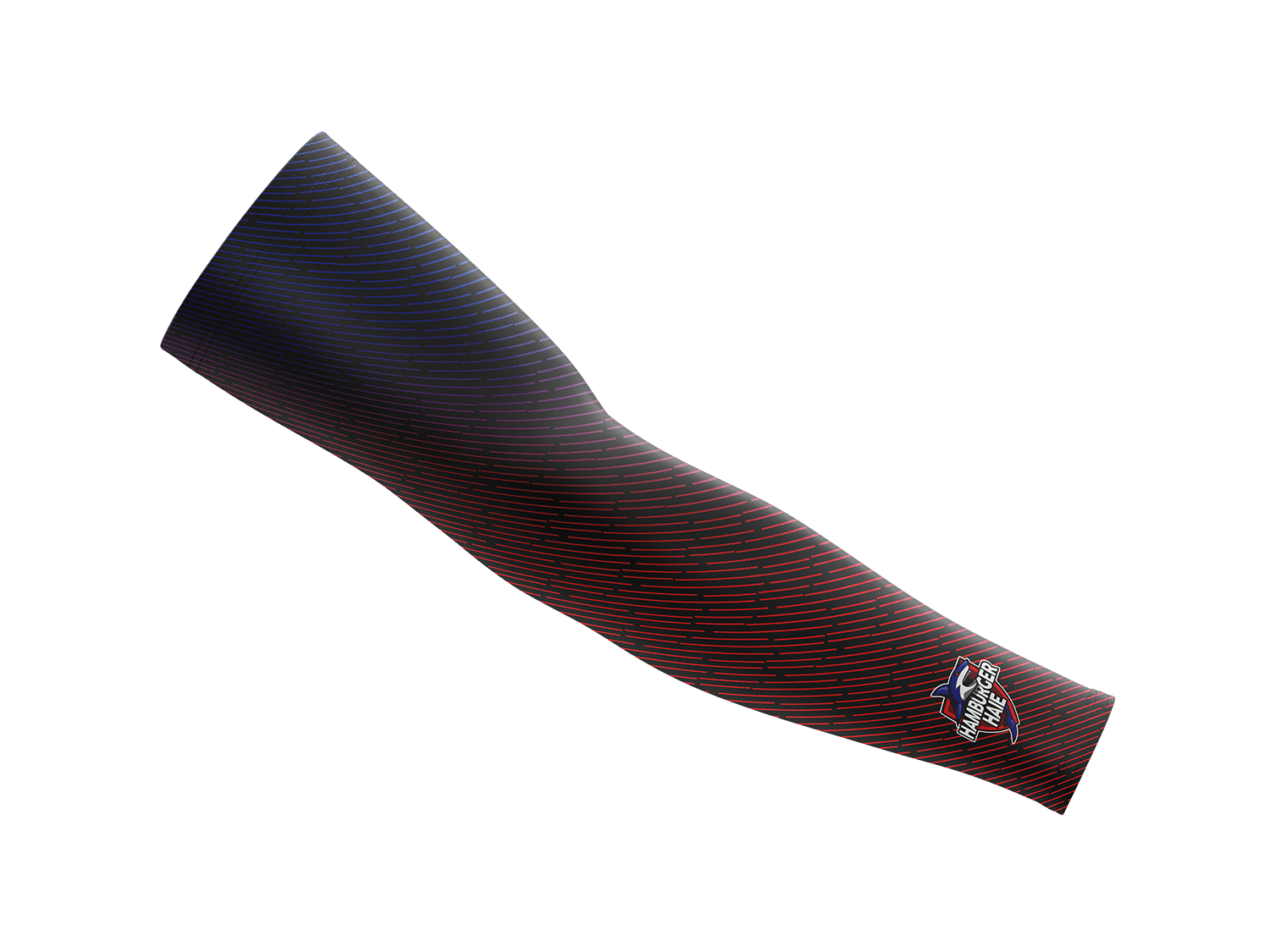 Hamburger Haie Armsleeve
Production time: 2-5 days
Hamburg's freshest eSports club.
As the Hamburger Haie Student eSports Initiative, we represent all Hamburg universities in the German eSports Uniliga. Our goal is to offer as many Hamburg students as possible the opportunity to participate in German student esports. This mainly takes place via the German Uniliga, but also via other online and offline events. In addition, we want to create a community for those interested in esports with local events in Hamburg. Our organization includes about 160 students and over 20 teams in eight different eSports titles.
The propads.gg Gaming Armsleeves should not be missing in any gaming area!
With their sweat-wicking technology, the Armsleeves ensure distraction-free and dry wearing comfort. The compression fit offers you additional support and freedom of movement so that you can dominate every game situation.
Every gamer knows the hot clutch situations where the heart starts pumping and the pulse shoots up. The result is sweaty arms and hands. With the arm sleeves from propads.gg this is now a thing of the past!
The gaming sleeves wick excess moisture away from your skin and act like a large sweatband. In addition, the gliding material reduces the friction of the forearm, which will consequently lead to more precise aiming in the game.
- No sticking to the table
- No high friction to the table
- Less arm and hand moisture
- Increased comfort while gaming
- Easy and convenient way to represent your team or organization
- Warming in winter
- Sweat-wicking technology
- Breathable
- Temperature and moisture-regulating effect thanks to breathable high-tech microfibre