ESPORT GRIND
The limited GSD collection offers every gamer the opportunity to combine speed and control. Due to the products specially made for esports, the advantage is clearly yours. The rough surface of the control pad combined with the smooth surface of the arm sleeve offers a more novel and precise mouse feel. Moisture and heat are irrelevant because the arm sleeve is breathable and the mouse pad is water-repellent.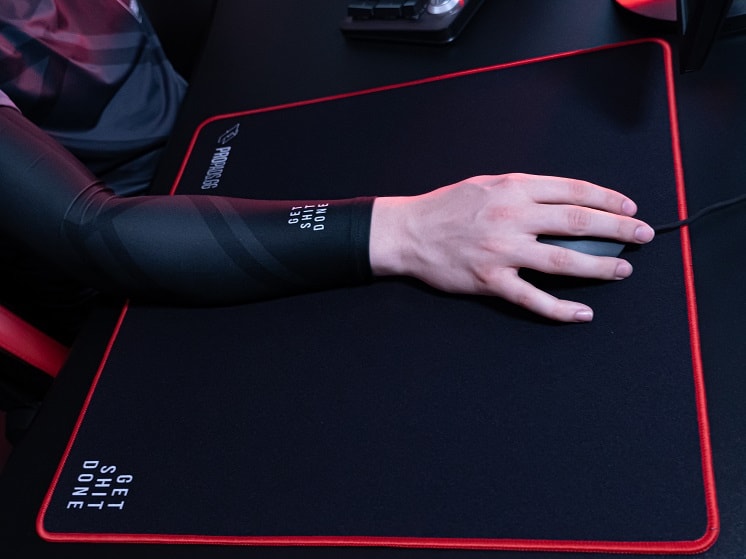 CONTROL PADS
Fast and rough gaming mouse pad.
For more speed and control, designed for esports.
Fast and controlled movements with reliable stopping accuracy. When precision is important to you.
reduces friction
Every serious gamer trusts their gaming gear. This also includes a reliable arm sleeve. Our GSD Gaming Sleeve was specially developed for esports and promises absolute gliding. Thanks to the anti-slip rubber on the upper arm, the sleeve cannot slip. It feels like a second skin.