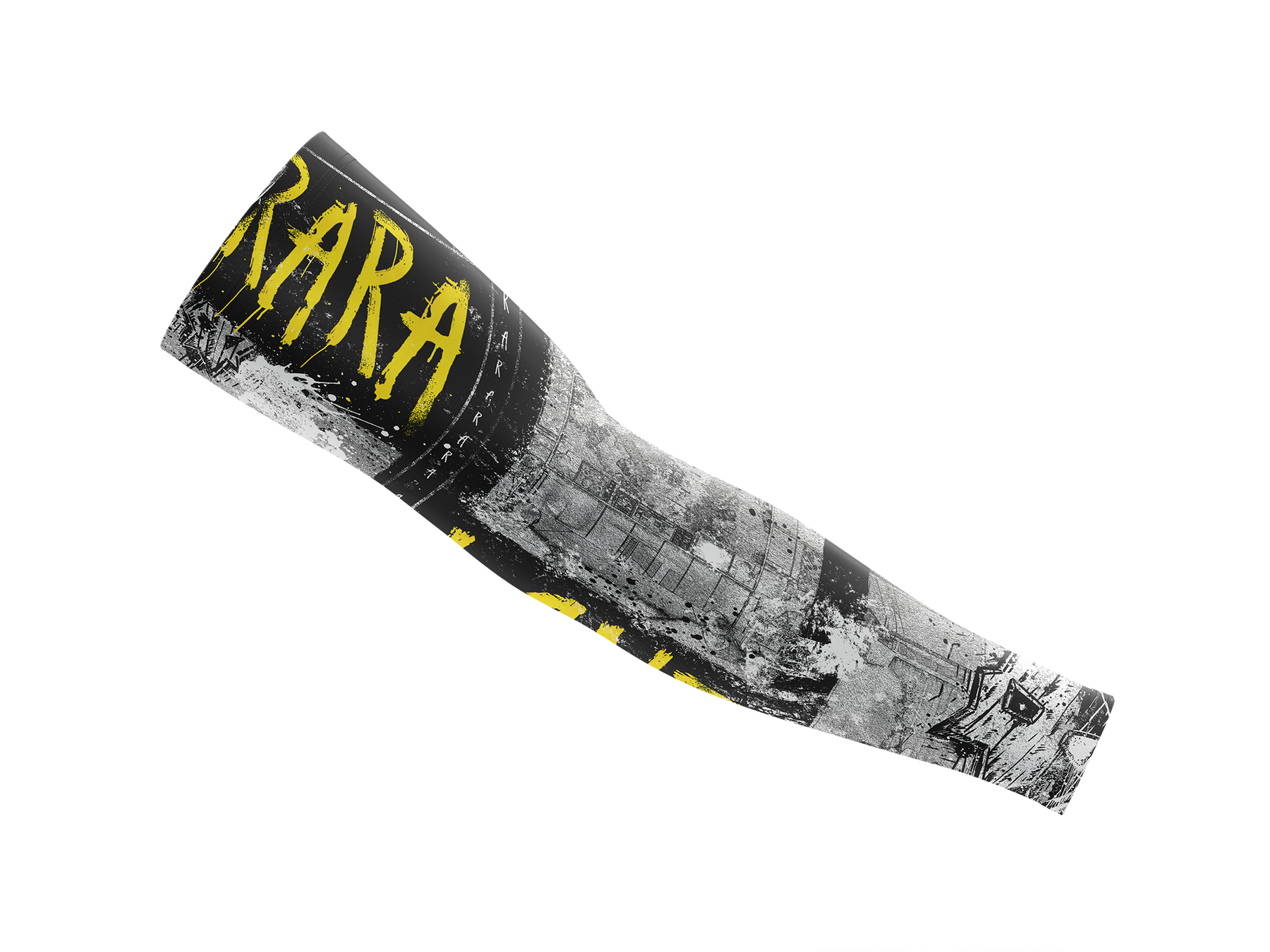 RA RA LAND 2023 "Comic" Armsleeve
🚀 BLACK WEEKEND 🚀 Sale ends in {timer}
Production time: 2-5 days
We are shipping to all European countries as well as certain other countries outside the EU. Please feel free to contact us if you have any questions!
Die propads.gg Gaming Armsleeves dürfen in keiner Gaming Area mehr fehlen!
Mit ihrer schweißableitenden Technologie sorgen die Armsleeves für ablenkungsfreien und trockenen Tragekomfort. Die Kompressionspassform bietet dir zusätzlichen Halt und Bewegungsfreiheit, sodass du jede Spielsituation dominierst.
Jeder Gamer kennt die heißen Clutch Situationen, wo das Herz anfängt zu pumpen und der Puls in die Höhe schießt. Das Resultat sind schwitzige Arme und Hände. Mit dem Armsleeves von propads.gg ist damit jetzt Schluss!
Die Gaming Sleeves leiten die überschüssige Feuchtigkeit von deiner Haut ab und fungieren wie ein großes Schweißband. Außerdem verringert das gleitende Material die Reibung des Unterarms was folglich zu einer genaueren Präzision des Aiming im Spiel führen wird.
- Kein festkleben am Tisch
- Keine hohe Reibung am Tisch
- geringere Arm- und Handfeuchtigkeit
- Erhöhter Komfort beim Zocken
- Einfach und bequeme Möglichkeit, sein Team oder Organisation zu vertreten
- Wärmend im Winter
- schweißableitende Technologie
- atmungsaktiv
- Temperatur- und feuchtigkeitsregulierender Effekt durch atmungsaktive High-Tech-Mikrofaser